Raymond L. McGovern
Upcoming Appearances: RayMcGovern.com/Appearances.html

http://www.youtube.com/watch?v=_3M5G3zZhcU
Thomas Drake (former NSA) and Ray McGovern (retired CIA)
on a panel at the www.HistoriansAgainstWar.org conference
Towson University, April 5-7, 2013
9/11 Table at the Conference
Ray is not "just some guy" from the CIA. The guy in Ray's position in 1962
told President Kennedy that the CIA discovered Russian missiles in Cuba.
Ray would convey topics every day to Presidents that were at the highest level of national security.
Ray was the CIA's daily spokesman to the President.

raycapitol.jpg

raycnn.jpg

rayconference.jpg

raycspan.jpg

raygreen.jpg

rayinfowars.jpg

rayinjustice.jpg
raymcgovern.mp3.sfk
raymcgovern.png


raymcgovernrick2.jpg


rayoutside.jpg

rayoccupy.jpg

raypanel.jpg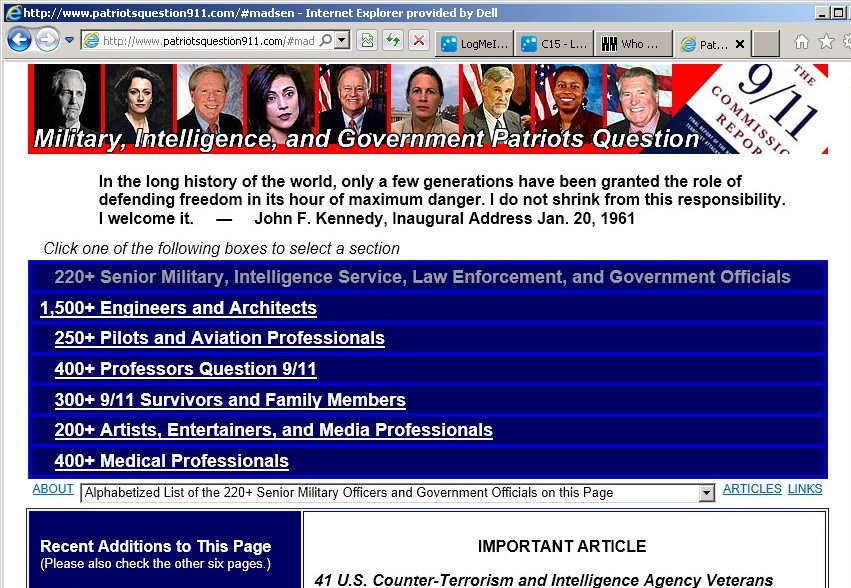 ---