Hirsch Index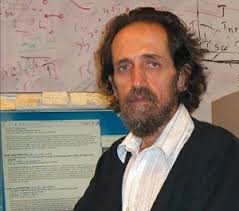 You probably have a high Hirsch Index and may not know it,
considering all the articles you have published.

In preparation for the Annual 9/11 Physics Debate, www.911Debate.org
I found the steps to determine our Hirsch Index, an objective measure
of a scholar's publications and references to them.
https://en.wikipedia.org/wiki/H-index
It was developed by Dr. Jorge E. Hirsch, (PhD, Physics) a professor of Physics
at the University of California, San Diego.
Many top scholars have a high H-Index for example in Computer Science.

The 2014 and 2015 9/11 Physics Debates were won by Dr. David Griscom
who has a Hirsch Index of 52, which is high based on his 200 publications.
www.DavidGriscom.com

To my pleasant surprise, I have a Hirsch Index of 2, higher than expected,
from my M.A. thesis at Maharishi University of Management about
Critical Thinking, Open Mindedness, and EEG coherence in students practicing TM
www.ShaddockResearch.org

There are 3 ways to find out your own H-Index listed at:
http://researchguides.uic.edu/c.php?g=252299&p=1683205
1. Web Of Science (WOS) - requires a U of Illinois login
2. Scopus - also seems to require a UIC.edu login
3. Google Scholar (the easiest)
Here are the 7 minute steps to establish your own permanent Google Scholar Profile
1. Have or establish a free Google email account (Gmail)
2. Go to http://scholar.google.com
3. Click "My Citations" at the top
You will be prompted to establish your profile with name, degree, and details
4. Enter your preferred email (such as ".edu") and confirm it
5. Click "+Add" and select the publications Google has found.
6. Click the "left" arrow to find your Citation Count and H Index is computed
7. You can add a profile photo, and any publications Google may have missed
You can increase your h-index by clicking the "+Add"
button and entering your thesis and missing articles
in journals, conferences, books, thesis, and patents.

Next, I'll try to find out how to find out i10-index.
This inspires me to publish more articles and raise my H-Index.

The H-Index helps the scholars for 9/11 truth establish credibility
in the scientific community, and obtain a new investigation.

You probably have quite a high H-Index and may not realize it.
Pursuing the truth about 9/11 helps us discover other truths.
Enjoy,
Rick Shaddock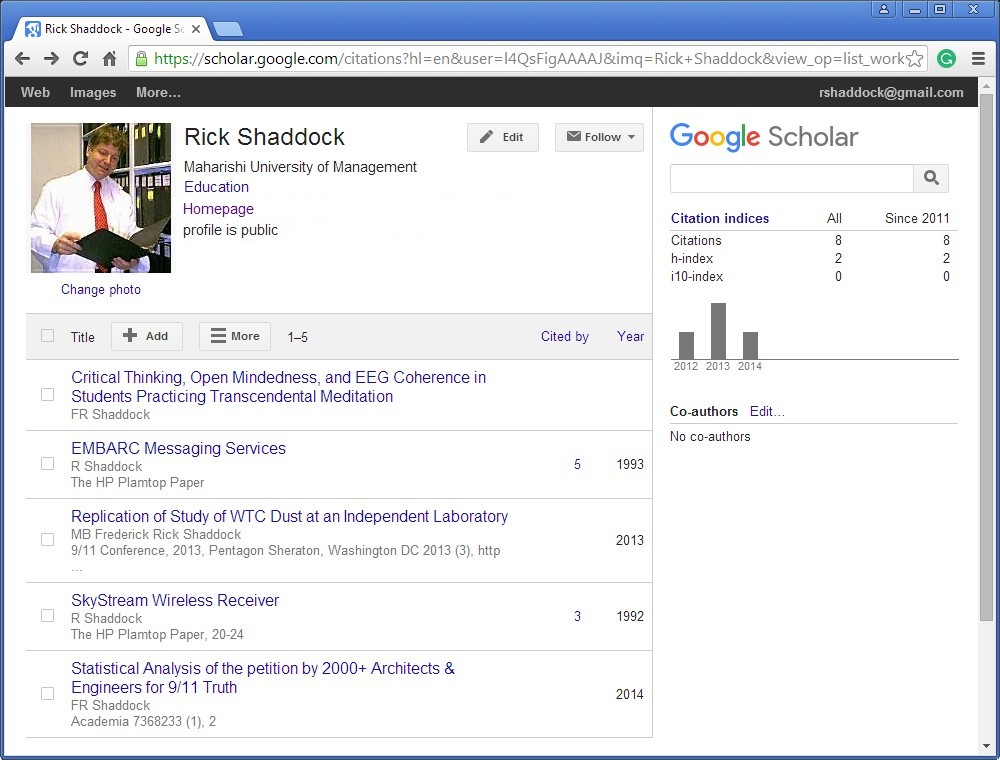 https://scholar.google.com/citations?user=l4QsFigAAAAJ&hl=en