Suzanne Malveaux - CNN, White House reporter, Harvard graduate
receives M.U.M. graduation brochure featuring Senator Tom Harkins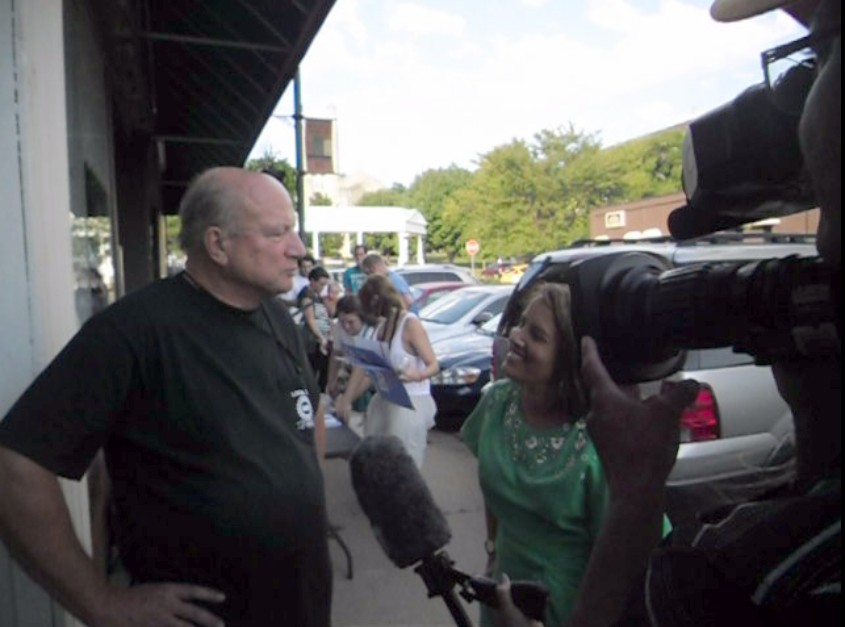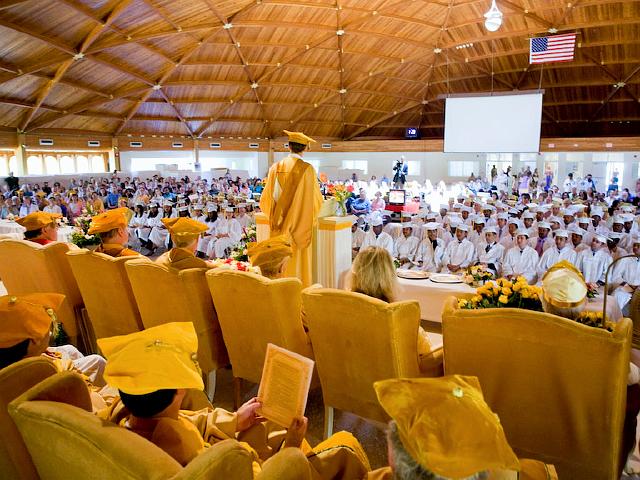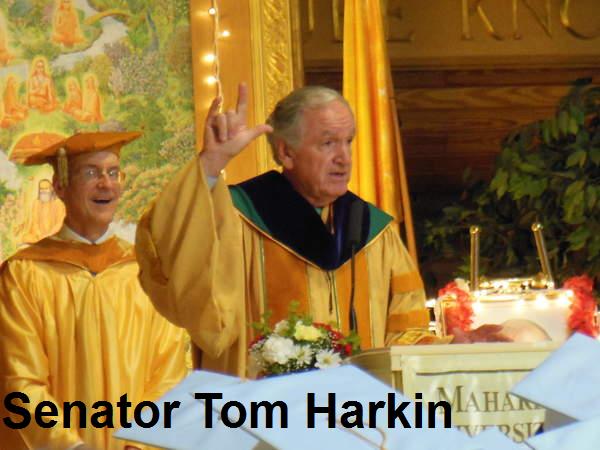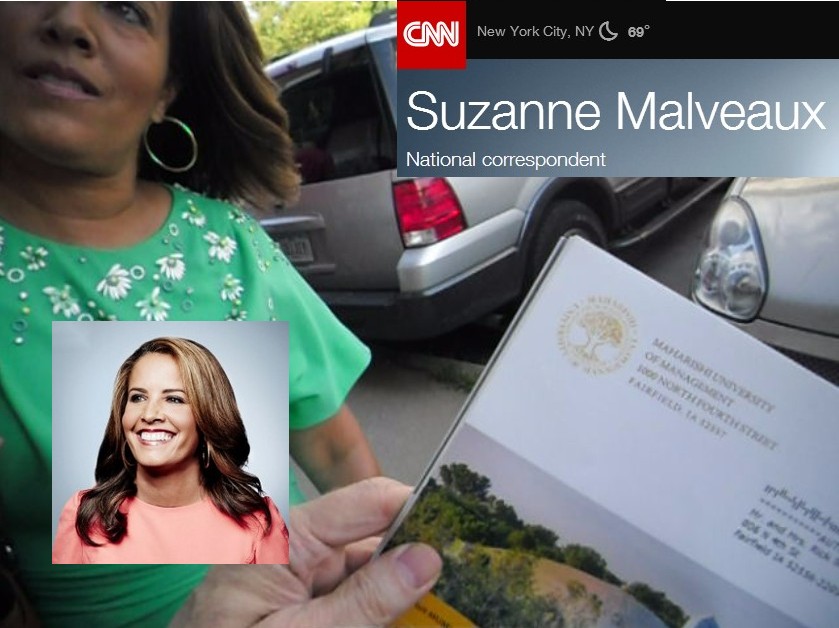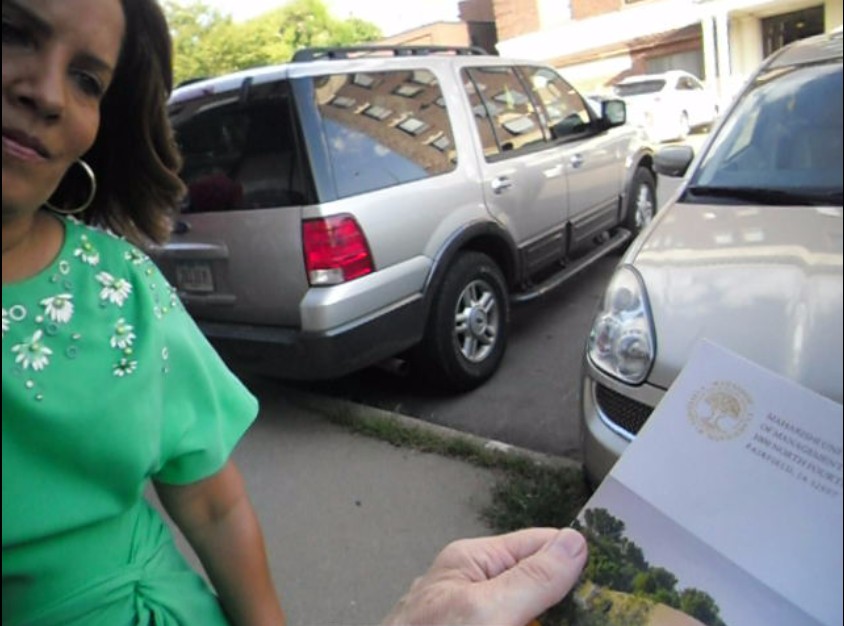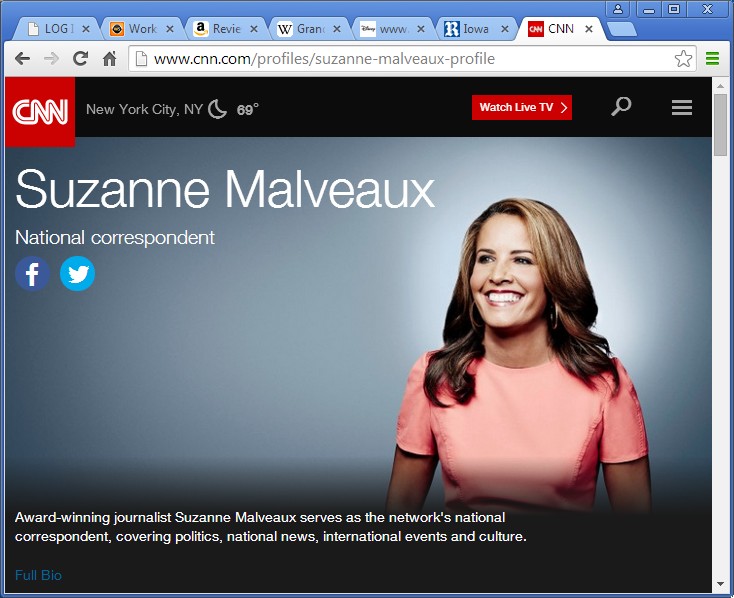 GoldenDome.org
Interview with award winning CNN Reporter Suzanne Malveaux
White House correspondent, graduate of Harvard University
https://www.youtube.com/watch?v=XZPX9RKZuVE#t=9m50s
9:50 Rick: I was telling the Senator that Senator Harkin spoke in Fairfield Iowa, that is on his way to Burlington, I was suggesting that he take a look at these Golden Domes where 2000 people meditate, which has an influence to help raise collective consciousness and provides an influence of defense. So I hope he will stop by on his way through Fairfield.

Suzanne: Yeah. Well, that's good to know. Thank you.
---
Rick: I'm following the candidates as you can. I went to see Donald Trump, and saw Bernie at the State Fair.

Suzanne: What do you think of Trump?

Rick: I like his independence and everything, but it is kind of war mongering, when he never enlisted. I was in the Marines for two years. It's just you know, he's a chicken hawk. Otherwise, he would be pretty good, but he wants to invade Iraq. Didn't we learn a lesson?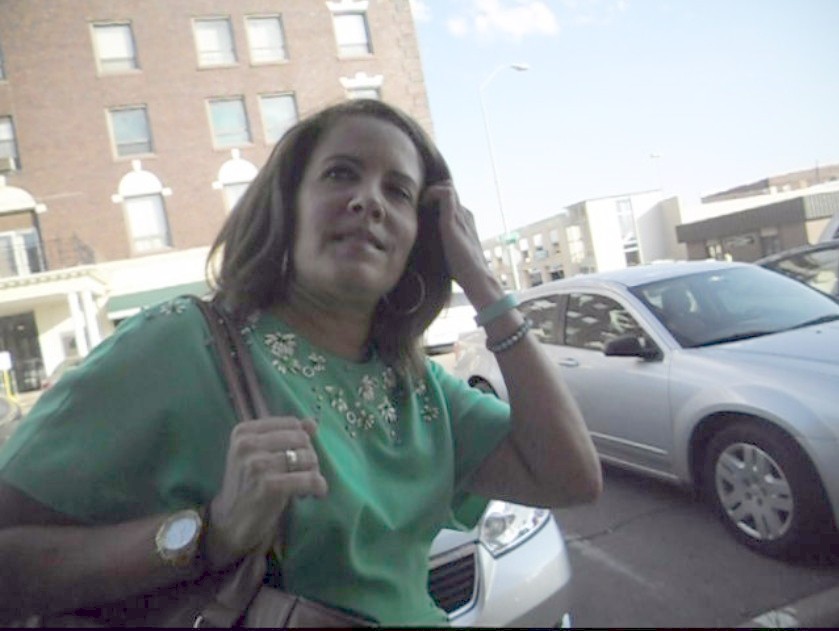 Suzanne: Right

Rick: Also I asked to Bernie and had a really good chance to suggest that he sign on to Senate Bill 1471. Have you heard of that?

Suzanne: What is that one?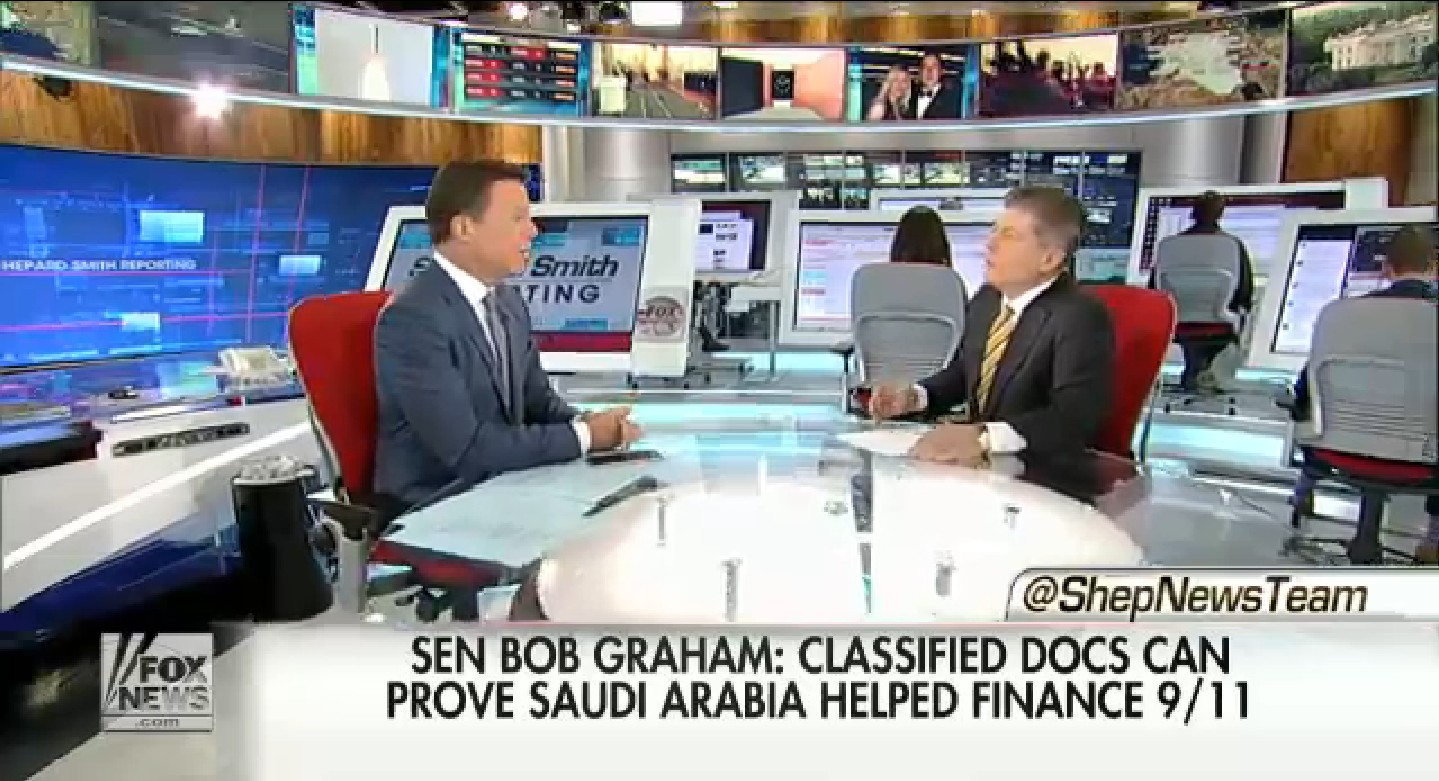 Rick: To release the 28 page chapter that George Bush classified about who funded 9/11. Like how could they buy airline tickets or take flight lessons or anything like that without funding. So I hear, well that's what they put on Fox News and Judge Napolitano, is that it came through the Saudi Government.
So if the Saudi government was financing 9/11, and 15 of the 19 hijackers were from Saudi Arabia, why did we invade Afghanistan and Iraq?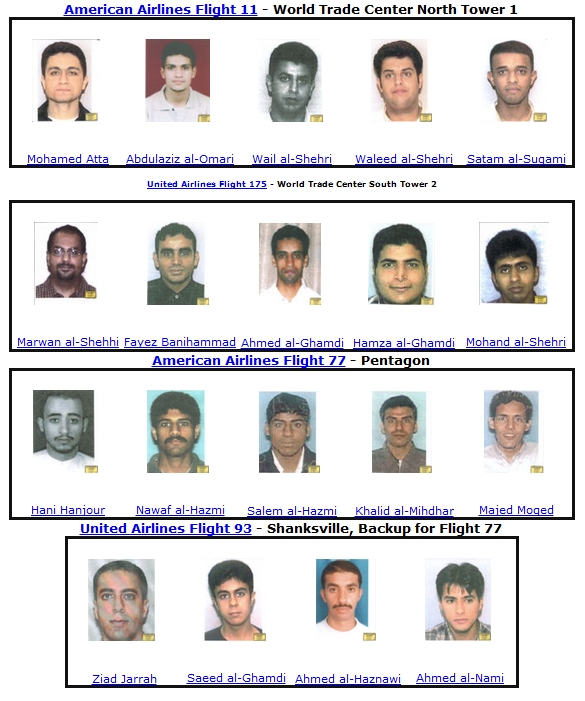 Suzanne: Yeah. It doesn't make sense.

Rick: Why aren't we at least making some sanctions against Saudi Arabia, that you know cuts off people's heads, doesn't let women drive.

So Bernie Sanders, I was mentioning to him as he was getting into the car. I got a really good video of that, just like I was standing next to you. I said " Sign the Bill 1471. It will discredit Bush in one stroke." Jeb Bush is contributing to hiding for George Bush. Covering up the financing of a crime, especially one like 9/11, is a crime. It is harboring terrorism, ironically.

Suzanne: Yeah, that's right.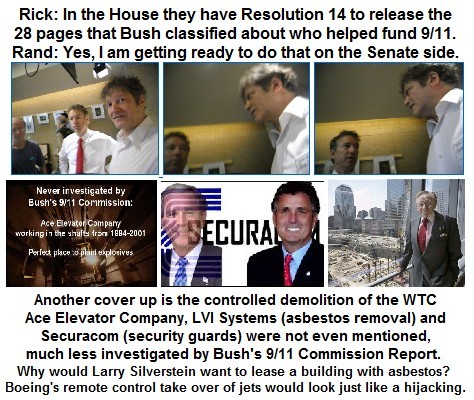 Rick: So we need to know what is in those 28 pages.

Suzanne: "And the bill calls for that, yeah?"

Rick: 1471. Also, there is a web site about it, 28pages.org
It should be front page news. Whoever makes it front page news can win a Pulitzer Prize.

Suzanne: And then it becomes our story.

Rick: Make it your story! I can't believe everybody's not covering it.

(Suzanne makes travel plans.)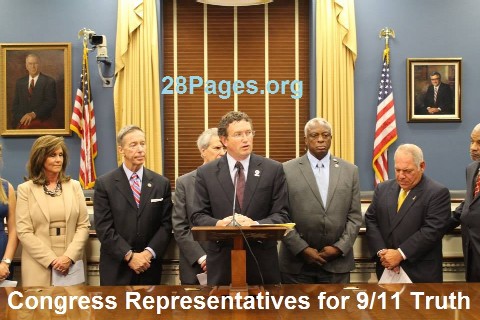 12:38 Rick: Senator Rand Paul, when he came through Fairfield, I asked him about the 28 Pages, and he said "Oh yes, I'm about to introduce a bill." So Senator Rand Paul is the one who introduced the Senate Bill 1471.
There is also a House Bill 14, which Tom Massie, Steven Lynch, and Walter Jones, I believe, are the head of that.

Suzanne: Thank you.

Rick: I'll watch for your article about 28pages.org. Ok. Great. Keep up the good work, speaking out for the First Amendment."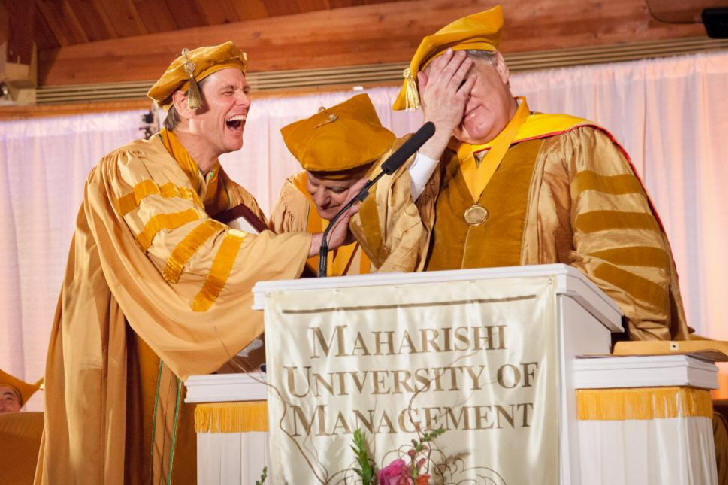 Suzanne: Thank you.
Rick gave Suzanne the brochures for the graduation commencement speech given by Senator Harkin in 2013, and for the 2014 speech given by Dr. Jim Carrey.
---
http://MUM.edu
http://GoldenDome.org

http://28Pages.org
http://ANETA.org/PoliticalAction
http://ANETA.org/PoliticalAction/Senate/Vt_BernieSanders
http://www.cnn.com/profiles/suzanne-malveaux-profile
Senator Tom Harkin spoke at Maharishi University graduation in the Golden Dome in 2013.
https://www.youtube.com/watch?v=x7R2k30RY6U
---
Senator Bernie Sanders (Democrat, Vermont) campaigning in Iowa
sees the M.U.M. graduation brochure featuring Senator Tom Harkins